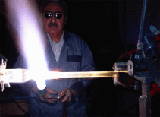 NCG® Scientific is a premier manufacturer and supplier of custom glassware and products for scientific and industrial applications of any sort.
Our mission is to manufacture and repair precision custom glassware for the unique needs of our customers where no commodity supplier can-on time, to spec. and value priced.
NCG® Scientific has 60 combined years of service in scientific glassblowing.
read more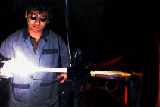 NCG Scientific serves the following industries:
- University Research
- Aerospace
- Chemical
- Bio-Medical laboratories
- Petrochemical
read more